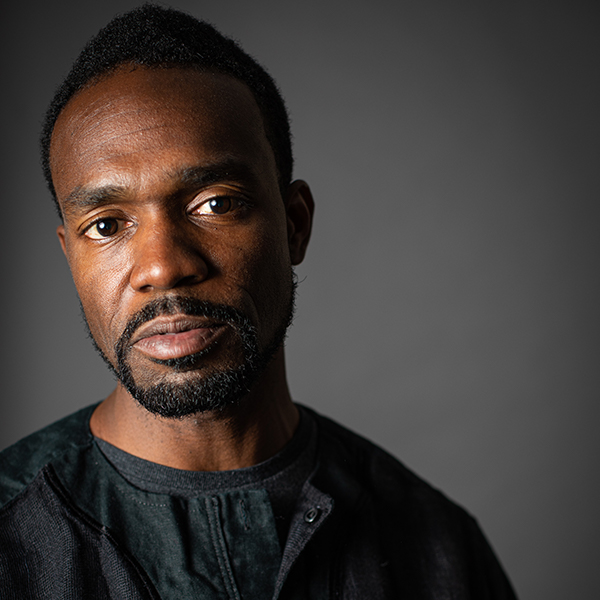 André M. Zachery (Spring & Fall 2021, Winter 2022)
Visiting Assistant Professor
André M. Zachery is a Brooklyn-based interdisciplinary artist of Haitian and African American descent, and is a scholar, researcher and technologist with a BFA from Ailey/Fordham University and MFA in Performance & Interactive Media Arts from CUNY/Brooklyn College. As the artistic director of Renegade Performance Group his practice, research and community engagement artistically focuses on merging of choreography, technology and Black cultural practices through multimedia work. André is a 2016 New York Foundation for the Arts Gregory Millard Fellow in Choreography and 2019 Jerome Hill Foundation Fellow in Choreography.
His works through RPG have been presented domestically and internationally, receiving support through several residencies, awards, commissions. These have included the  LMCC Arts Center on Governors Island, Dance/NYC Coronavirus Relief Fund, CUNY Dance Initiative, Performance Project Residency at University Settlement, ChoreoQuest Residency at Restoration Arts Brooklyn, 3LD Art & Technology Center, HarvestWorks and a Jerome supported Movement Research AIR. Awarded grants have been from the Brooklyn Arts Council, Harlem Stage Fund for New Work and a Slate Property SPACE Award. Commissions have come from the Brooklyn Museum, Five Myles/BRIC Biennial and Danspace Project.

RPG has earned mentions and favorable reviews from publications such as The New York Times, The New Yorker, The Village Voice, Culturebot, Infinite Blogspot, Futuristically Ancient, Hyperallergic, the Brooklyn Rail, the Daily News and AFROPUNK. As a technologist André has collaborated with various artists through RPG, the design team of 3LD Art & Technology Center and The Clever Agency on design installations, immersive media productions, film productions, film editing, projection mapping and performance collaborations.
André has worked on major projects across artistic mediums as a choreographer, media designer and consultant with artists such as Daniel Bernard Roumain, Cynthia Hopkins, Davalois Fearon, Dance Caribbean COLLECTIVE, Arin Maya, Rags & Ribbons, The Clever Agency, Kendra Foster, Manhattan School of Music, Burwell & Sasser and Spike Lee.

​As a scholar he has been a member of panels, led group talks, facilitated discussions and presented research on a myriad of topics including Afrofuturism, African Diaspora practices and philosophies, Black cultural aesthetics, technology in art and performance and on expanding the boundaries of art making within the community. He has been a panelist and presented his research at institutions such as Duke University, Brooklyn College, University of Virginia and Massachusetts Institute of Technology. André has taught at Brooklyn College and been a guest faculty member at the dance programs of Florida State University, Virginia Commonwealth University, The Ohio State University and University of California Los Angeles.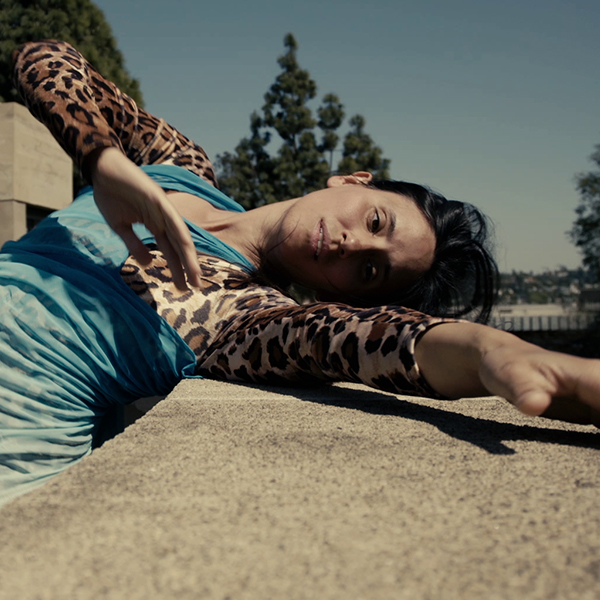 crystal sepúlveda (Spring 2020, Winter & Spring 2021)
Visiting Lecturer
crystal sepúlveda is a dance artist working collaboratively to compose video, movement, and sound for live performance and installation. Recent collaborations that exemplify sepúlveda's dance-making and interdisciplinary approach include Bodyscape (2015), the river knows (2016), Ch'u Mayaa (2017). These collaborative works in addition to her solo durational performances are often tied to site-specific and site-sensitive manifestations that activate emergent notions of identity, healing, self-determination, and place-making from a Puerto Rican diaspora, post-Huracán María, anti-colonial positionality. Becoming a mother to naíri azul has inspired works such as Rooting Within (2019) commissioned by HomeLA and Fulcrum Arts, and Remedios (2019). Published in WE SPOKE, "maría, naíri, and i" and " Instructions Provided by a Mother's Intuition Postpartum" (2019) are writings/dance scores on becoming a mother and desires for a viable world in the face of environmental disasters and injustices.
sepúlveda's work has been supported by the Foundation for Contemporary Art, Riverside Art Museum, and the Los Angeles Department of Cultural Affairs. Various institutions and performance spaces have featured sepúlveda's solo and collaborative work including the Whitney Museum of American Art, and CUNY Graduate Center Department of Music (New York); Los Angeles Municipal Art Gallery, HomeLA, Highways Performance Space, Human Resources LA, The Women's Center for Creative Work (Los Angeles); The LAB (San Francisco); Center of Music and Audio Technologies (Berkeley); CEART Tijuana and El Centro Cultural (Tijuana, MX); dança em foco Festival International (Rio de Janeiro, BR); Lake Studios Berlin (Berlin, DE); Centre Dürrenmatt (Neuchâtel, CH) and at Musée des beaux-arts (Le Locle, CH). Artist residencies that have supported developments of work in progress are the Luxor Factory (Switzerland), Milkbar (Oakland), Riverside Art Museum, Culver Arts Residency Lab (Riverside), and the Visual and Performing Arts Department at California State University San Marcos.
An alum of the Department of Dance at the University of California Riverside holding a Master's in Fine Arts in Experimental Choreography, sepúlveda is delighted to return and join the dance faculty as a Visiting Lecturer during Spring Quarter 2020. sepúlveda is also the Artistic Director of Spring/Forward 2020: Dancing Rituals Alone & Together During Uncertain Times, a culminating undergraduate dance-making performance event featuring works developed by students enrolled in sepúlveda's composition course. Previous courses taught in higher education cover dance composition, improvisation, interdisciplinary approaches to choreography and contemporary practices. Sepúlveda has held faculty positions in dance departments at La Universidad de Sagrado Corazon, Mt. San Jacinto College, Eastern Connecticut State University, Fairfield University, the University of California at Riverside, and California State University San Marcos. For more info visit crystalsepulveda.com